An Online Photo Booth for Virtual and Hybrid Events
Looking for a fun addition to your online or hybrid event? We've got just the thing with the Virtual Photo Booth from LOOKLOK.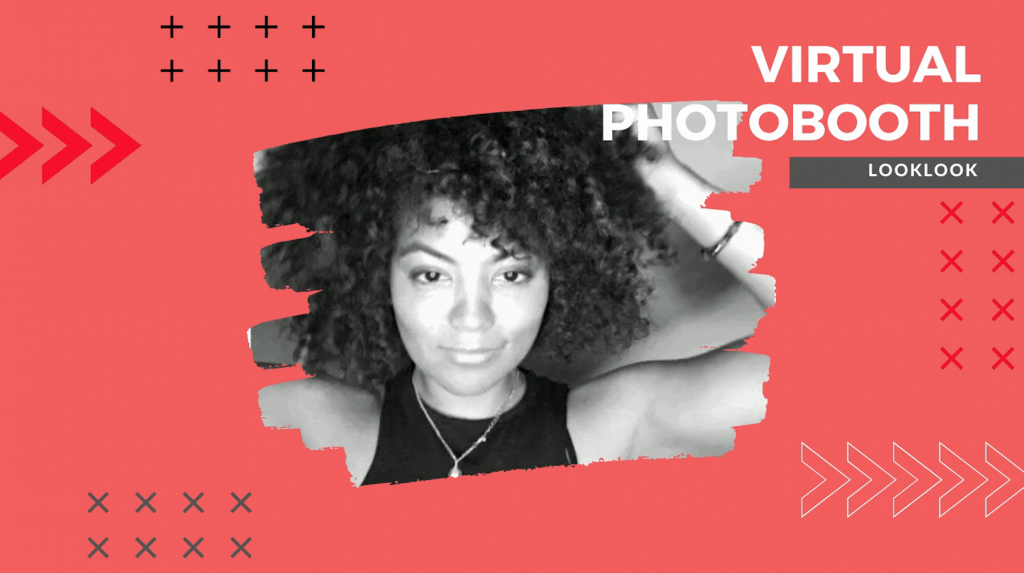 What is a Virtual Photobooth?
A Virtual Photo Booth is a photo booth that is available on the internet as part of an online event. It enables guests to take a photo of themselves using their webcam on their laptop or mobile device.
There are many benefits of including an online photo booth as part of your virtual event. It is a way to engage your attendees while they are safely in the comfort of their own homes.
Virtual, socially-distant events are here to stay, even when things get back to 'normal'. Forbes go so far as saying that 'The future of events is hybrid'.
Therefore, it is times like these that adding in a value-added photo moment keeps attendees engaged. As well as this it creates a consistent offering across the real-life and digital versions of your events.
If virtual is not your thing, take a read of our blog post on Brand Experiences post-lockdown.
Benefits of Virtual Photo Booth UK
A virtual photo booth, or video booth online, is a value-added addition to any event or online experience.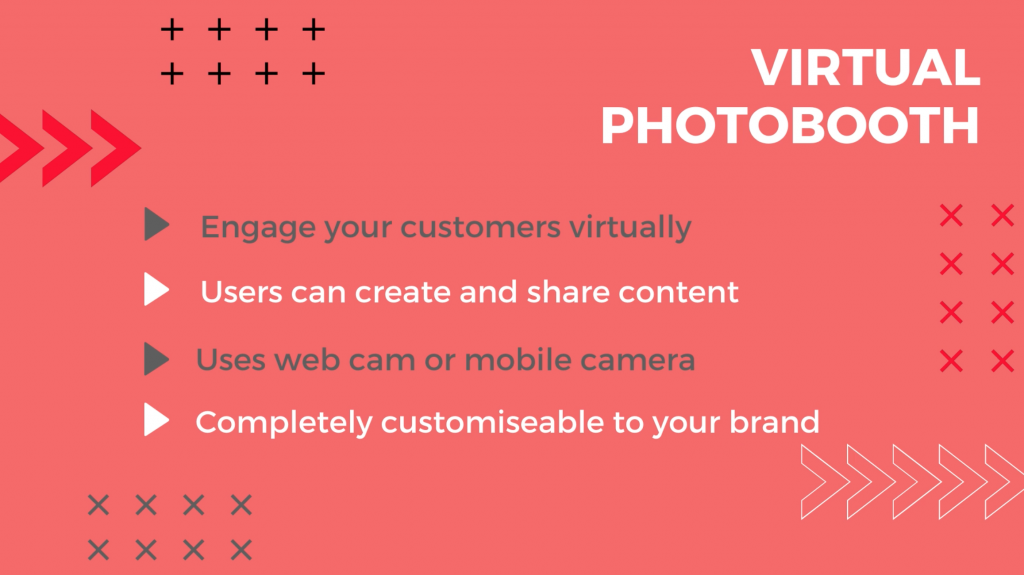 It allows your attendees to have the same experience across many different devices. It also creates a shared experience as the resulting photos can be used in many different ways to create a sense of cohesion with the guests.
Including a virutal photo booth into your event has the following benefits:
A fun consumer experience for all
Opportunity to customize the content so that it is on-brand
Data-capture opportunity
Engage your customers virtually
Create a unique and customiseable photo experience
Users can create and share content from the event
How does the Virtual Photobooth work?
The virtual photo booth has a really easy-to-use journey and works on any browser. This means it is accessible on a phone, tablet or laptop.
It uses the devices front facing camera to take the image. The user can then customise their image with colours, personalised stickers and filters of their choice.
Furthermore, there are a variety of image formats avaiable that the user can choose from. They can select either a jpeg, gif or boomerang image.
The software is white-labelled therefore it is only your brand shown on the user-journey. Your brand is consistent throughout event down to the fully customisable URL.
The Virtual photo booth software takes the well-loved gif-making capabilities, normally used at live-events, and moves them to a browser-based solution. This means the same functionality is available but accessible on the internet on any device.
The virtual photbooth for events utilises your customers own webcam or front-facing camera on their phone. They can take unlimited photos until they are happy with the results.
Once the image is taken it is sent via email for download.
Data capture fields are available should you require them.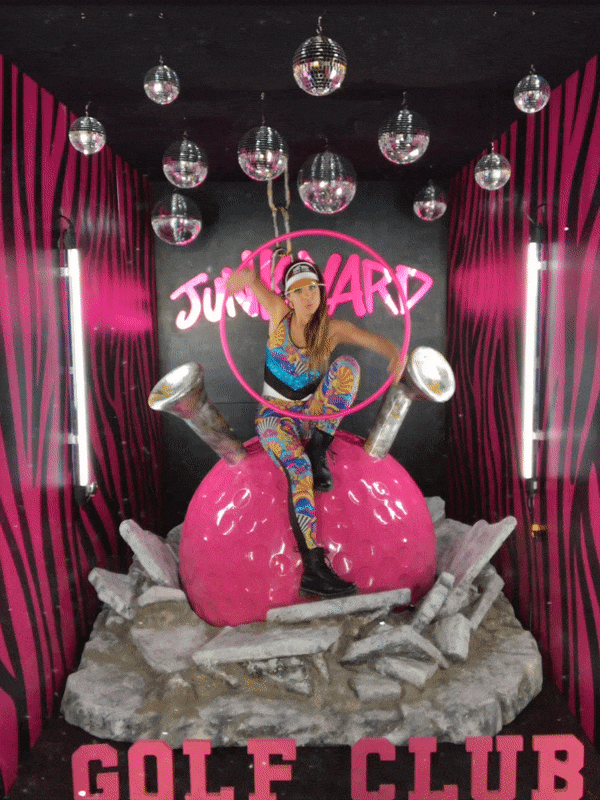 As well as virtual photo booth for hire, LOOKLOOK also have a Video Effects Suite. This is a powerhouse Video Booth Engine with custom graphics and filters for video booth hire London . We also have clients who come to us when they need a brand engagement agency for larger scale campaigns such as sampling, road-shows, pop-ups and launches.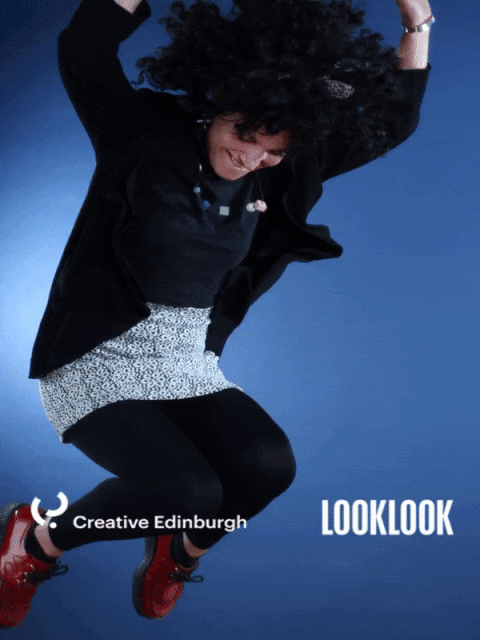 Features
Here is a summary of the main features of Virtual Photo Booth UK hire:
Image types: Photo, Gif, Boomerang
AI background removal
Filters – colours, tones, b/w
Personalised Stickers – upload your own designs
Data Capture
Customisation
What's included in the Virtual Photo Booth software hire
Account Management
GDPR compliant steps
Stats Reporting
Software integration
24hr assistance
Get in touch
For details on how to book or to chat through your requirements, contact [email protected]
You might also like to know more about our Gif booth hire London and our bullet time photo booth London services.