Level-Up Your London Video Booth Hire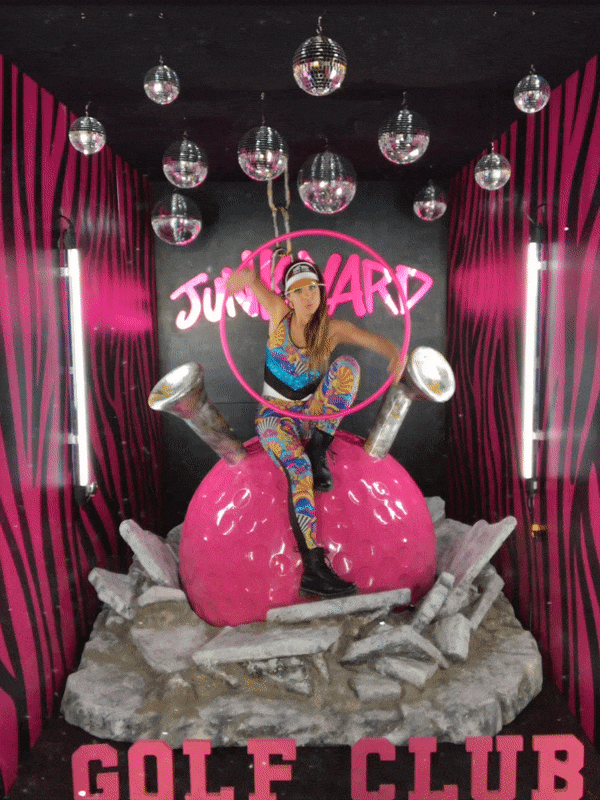 What's Up London – Video Booth Hire Just Got a Whole Lot More Exciting.
We love coming up with new ideas and concepts for event photo booth hire. And it doesn't get better than the new Video Booth Hire (VFX) in London.
For instance, your guests can be the frontman/woman in their own MTV-worthy music video or be the star in your latest marketing campaign with VFX Video Booth Rental.
The video booth London from LOOKLOOK is a powerful editing suite, it's no ordinary video booth hire. Our custom-designed photobooth software captures video footage of your guests on-site in and around Central London and within seconds can add filters, edits, energetic cuts, music and more to make the content look incredible.
Furthermore, the endless effects and finishes you can create with VFX Video Booth Hire London makes the content look like nothing else out there. No more lengthy editing suites or days in post-production. You can brief us on how you want the content to look and we can make that happen. The effect is then pre-loaded into the software for your guests to capture at your London event.
If you are looking for event design and creation, check out the Brand Experience Agency section of this site.
Firstly, your guests record their video for a few seconds on-site using the video booth hire london kit and then the effects are applied instantly that are completely in-sync with your brand or campaign.
Secondly, your guests enter their phone number and receive their video. Content is ready to share in an instant on socials.
Therefore, this format gives you immediate cut-through as the content is totally on-brand and specific to your campaign.
What's included in the Video Photo Booth Hire London Service?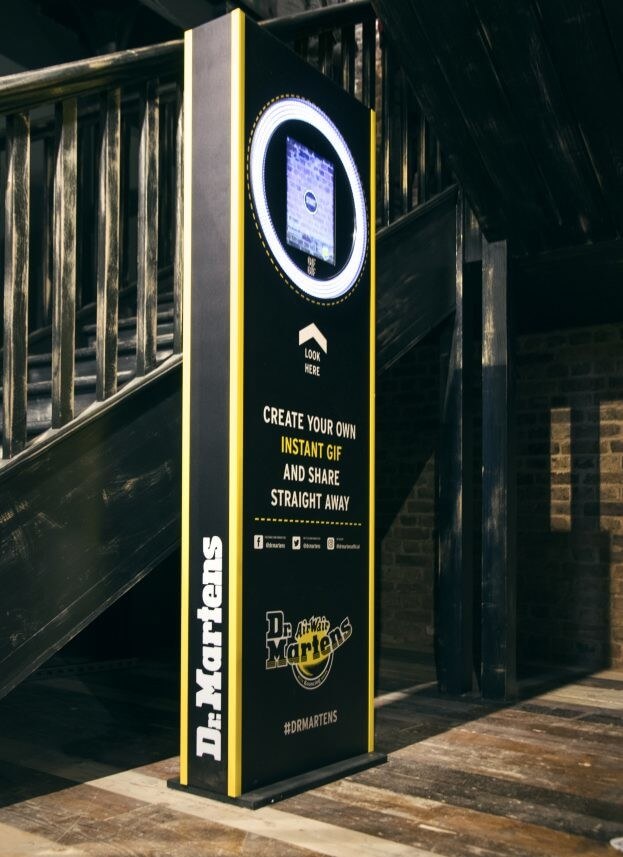 Everything you need for your campaign or event is included in our Video Photo Booth London packages. Including:
Hardware: touch screen, ring light, stand. You can choose between a simple stand or a branded plinth set up.
Video Photo Booth Software: The effects would be pre-loaded into our custom photo booth software
Staff: The Video Booth Hire London set-up is delivered to any London or UK location by our friendly LOOKLOOK helper and set-up in roughly an hour.. We cater to brand and corporate events in and around London, with no delivery fee if your brand event is within the M25.
Video Booth London Prices
Our video booth rental costs are dependant on the length of hire and the location of your event. We cover the whole of the UK from our offices in London and Edinburgh. The length of hire can range from one day for events, one week or month for longer campaigns, all the way up to one year to cover clients looking for a video booth to buy.
User-Journey
As with all our Photo Booth Hire options, you can customise the user-journey to be completely aligned with your campaign.
For instance, you can customise the artwork such as the start button and Gif Overlay.
Furthermore, you can customise the copy your guests receive with their SMS and the copy they use when sharing on socials such as Facebook and Twitter.
Video Booth Data Capture
We can add a Data Capture step to gather email addresses from your event attendees if growing your mailing list is a prioroity. Always a win for ROI.
Is a Video Booth Right for my Activation?
Our sole purpose is to create brand love for your brands and products. Our job us is to make you look good in the eyes of your customers. VFX Video Booth Rental London puts the power in your hands to create with us the best, most awesome content of your customers. Your customers want to feel special and creating a fun video photo booth experience will delight them. Furthermore, you are offering them the chance to fill their social feeds with content that makes them look great.
Video Content Is On The Rise
Video content is seeing a huge surge in popularity as customers get more used to creating it on the likes of TikTok and Instagram Reels for brands. Customers can't create these VFX Video Booth Effects at home so there is extra incentive to share.
For this reason, VFX Video Booth shoots in portrait mode making it perfect for sharing on Instagram Stories. This is relevant as 1 in 4 Millennials look to Instagram Stories for products and services they want to buy.
To see LOOKLOOK's Video Booth examples take a look at the campaign we worked on with Junk Yard Golf Club for the opening of their new Shoreditch, London venue.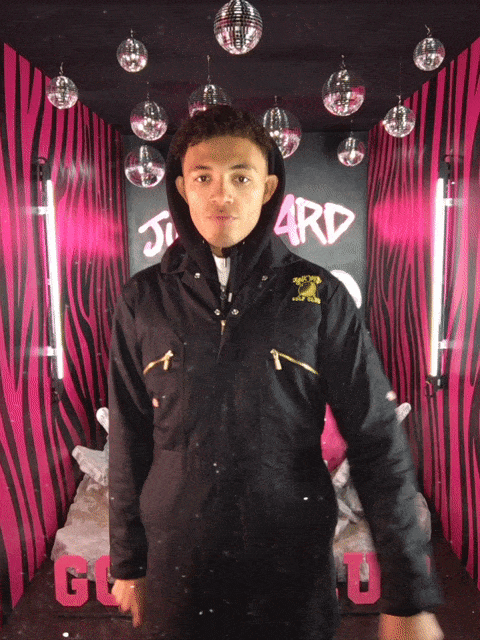 Maximum Sharability
Junk Yard Golf Club utilised a glitch effect, colour saturation, zoom and drop frames to create a music video feel. The Video Booth Hire set-up was installed at Boxpark in London for a one week run.
The popularity of this content saw over an 80% share rate from guests on-site.
Sign-up for our newsletter of get in touch with [email protected] for more information.