How can brands and marketers utilise this popular video format?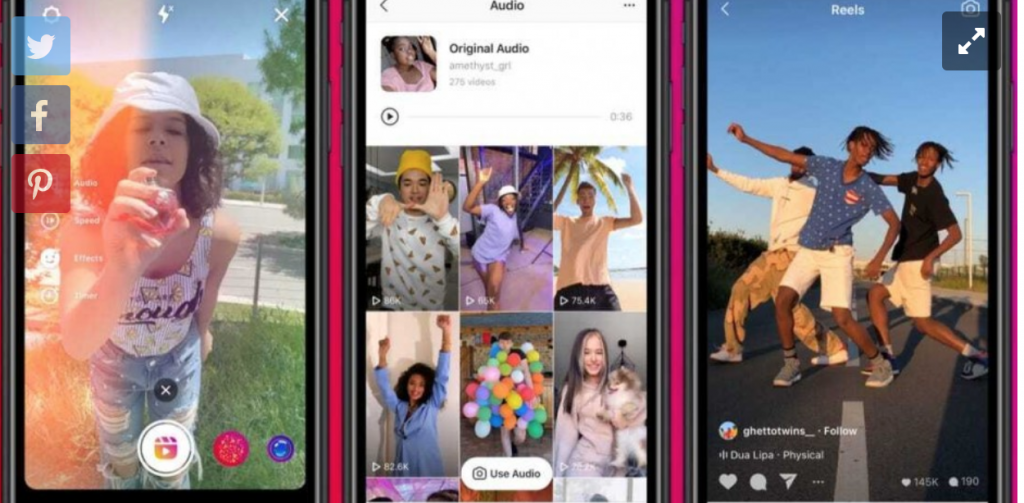 Reels is Instagram's challenger to TikTok – the exceedingly popular short-form video platform. If there's one thing we know from the current pandemic, people love to get involved in creating playful vidoes as evidenced by TikTok's stratospheric rise.
As of today, Instagram users in the UK can now access this new short-form video feature to create and share fun videos with cool filters and effects. But the key question for marketers, is how does Instagram Reels for brands create more engagement?
LOOKLOOK's own Video Booth For Events – VFX, creates similar photo and video content but out of home for Brand Experiences and Experiential Marketing Activations.
With 26 million UK-based Instagram users already, videos will surely be a welcome addition to the hugely popular social media app. Marketeers looking to utilise Instagram Reels for brands in their marketing strategy are benefitted by the fact their fan-base and influencers are already on the platform. They don't need to download a new app – it exists in an app they know and love.
Here, we take a look at what we can expect from Instagram Reels, and take a look at how brands will be able to utilise this new offering to connect with their customers.
What is Reels?
The new Reels feature sits in the menu section alongside IGTV. As long as you have the most up-to-date version of the app you will be able to start using this new feature right away.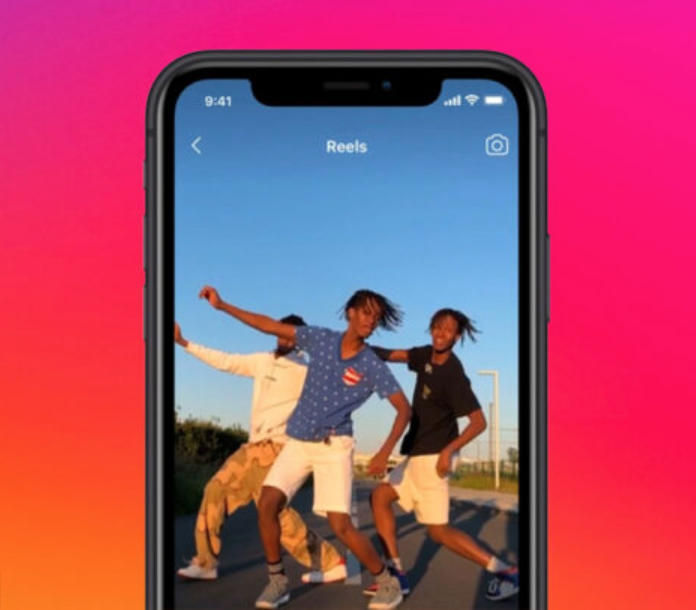 You can create 15-second long videos – the same length as a TikTok video and upload this to your profile.
As with TikTok personalisation is key. Long gone are the days where content was generic, users want to add their own stamp to everything they post. We call it co-creation, where the user is in the driving seat and creating something unique that reflects their values, is paramount.
With Instagram Reels for brands, users can add Augmented Reality features such as filters and bespoke effects as well as music tracks for the background of their video.
All of these features are available with our own Video Effects Booth or as part of a Gif booth for your venue, visitor attractions or leisure facility. This acts as a way to engage consumers through kick-ass content created and shared by your customers.
TikTok's seamless editing is a winning features. Users can create clips that land in time to the music or change outfits linked seamlessly to the beat of a music track.
With Reels, users can also align objects from previous clips, for smooth editing and "seamless transitions for moments like outfit changes or adding new friends into your reel," Instagram says.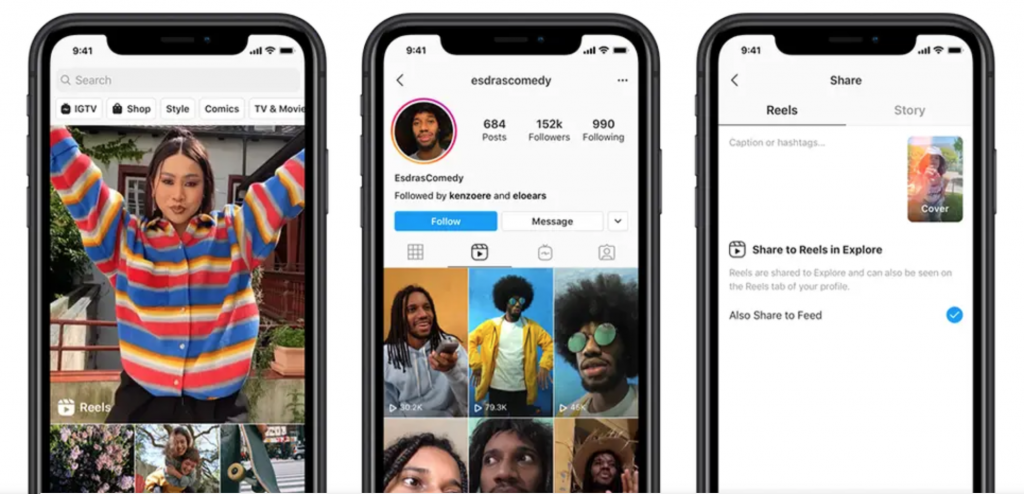 Where can I share Reels?
When it comes to sharing your new Brit award-winning video 😉, there are two options. If your feed is private you can share your Reel on your feed or in your story. You can also send it to a friend's Instagram via the direct messaging feature.
If you have a public account and you are happy for the world to see your content, you can publish it to the explore tab where it can be found by anyone.
As well as this, Featured Reels are Reels that will be highlighted within Reels; they will be selected for being entertaining, fun, creative and interesting.
Instagram Reels for Brands
Reels creates a huge opportunity for brands to connect with their audiences in a completely new way.
The popularity of TikTok and short-form, quickly edited videos is undoubted. The vidoes are very playful and off-beat which lends itself well to brands willing to show their light-hearted side.
While Instagram feeds are still very curated and all about a consistent aesthetic, short-form videos are by nature less-polished and invite the user in a little more.
Brands currently working with influencers on Instagram now have a new tool and format to showcase their brand.  For example, if we look at product placement, a drinks brands such as Johnnie Walker could ask influencers to create videos of them making a high-ball cocktail at home. This could have been done previously on Instagram but now this video packs a much bigger punch in terms of watchability as the video can be edited, have a music track, feature family members or include a dance craze . This makes it much easier to digest and much more entertaining than a regular #ad.
For more information on event creation and how we can create superfans for your clients, visit the Brand Experience Agency section of this site.
Similarly, clothing brands such as ASOS could work with influencers to create a catwalk style video featuring multiple outfits – again this works well as it is fun, quirky and and ups the game a little in terms of creativity.
User-Generated-Content Videos
And it's not just influencers that brands can look to . User-Generated-Content is a great match for short-form, funny videos. Brands could set challenges to either copy an existing dance craze or create a new one that features their product or has a nod to their campaign. The creative options are endless.
We live for User-Generated-Content and are regulary creating on-brand content for our clients through GIFGIF and our GIF booth to buy packages.
One of the most heart-warming aspects of Tiktok is the cross-generational aspect of creating videos. Users on TikTok are prone to getting their whole family involved – from their nan to their pet rabbit. This shows real personality and is highly engaging as we are seeing their real-lives not just a highlights reel of their most photographic moments.
For FMCG brands in particular, this shows great promise. TikToks or Reels can be highly focussed in and around the home which makes creating videos around home-based products a synch.
You could easily see Brands such as Heinz Ketchup or McCain fries setting their fans a Reels challenge using their product.
Reels and Creating Brand Experiences
For brands looking to utilise the short-form video content in their Out Of Home experiences, they would be well placed to plan this capture method into their experiential plans. Creating a set or iconic scene from their best-known TV commercial or social media advert and placing this in a pop-up or on-street location as part of their activation will entice passers-by to use this new feature to re-create the advert for themselves. Think the Friends couch and passers-by using the Reels feature to capture them and their friends recreating iconic opening credits.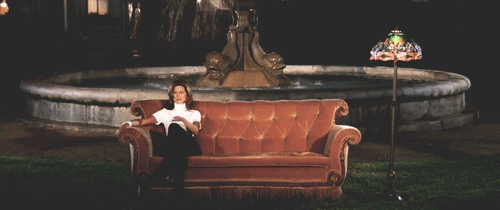 Our own version of Reels is called VFX – a Video Effects Booth and allows brands to really put their stamp on short-form video content. It is user-generated and infinitely sharable BUT has the added advantage of being more on-brand. By including short-form video set to music with filters and effects at an event you can guarantee paticpiation and encourage shres. Plus the brand is able to have more control of the messaging and the final look. Another benefit is that we can incorporate pre-shot content from elsewhere to give a fuller experience and sleeker result.
For Fortnite games we utilised pre-shot content and matched that in with user-generated-content shot on site.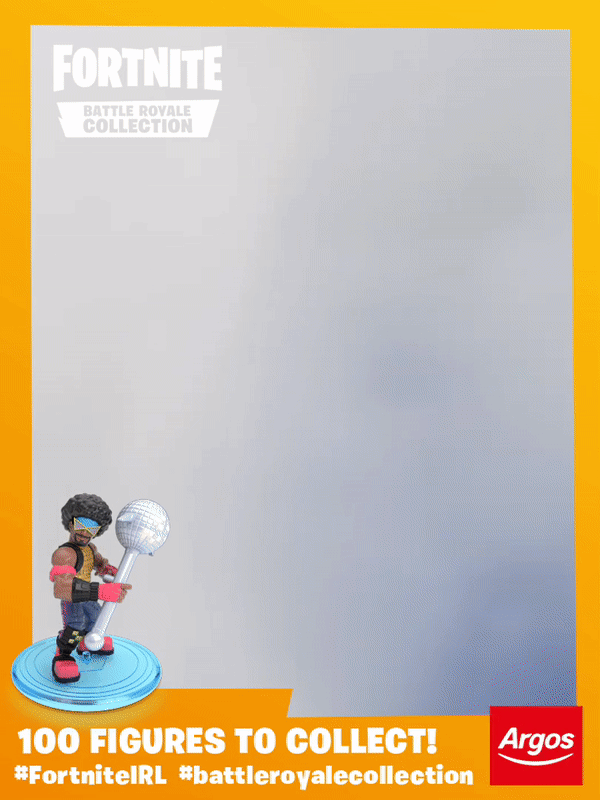 Another popular use of our Video booth hire offering VFX feature was with a pop-up for Junkyard. This uses zooms, colour saturation, glithes to create this music-vidoe-esque vibe.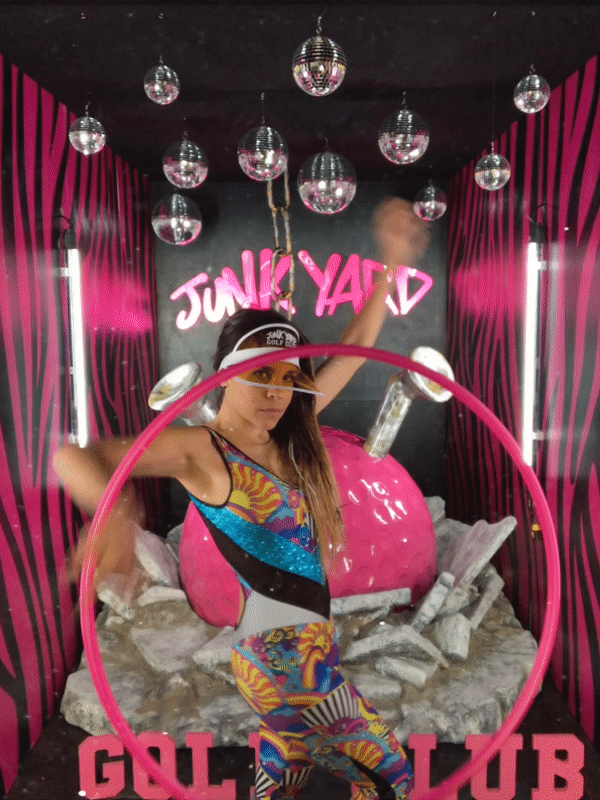 For more information on how we can activate your brand, get in touch with [email protected]