ALSO KNOWN AS BULLET-TIME, PHOTO ARRAY or MULTI-CAMERA PHOTO BOOTH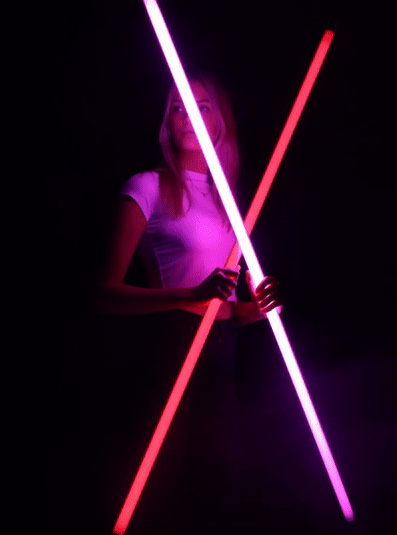 What is a 3D photo booth?
A Bullet Time Photo Booth sometimes referred to as a 3D photo booth or Array photo booth,  is the ultimate in event photography.
This innovative photography technique is one of LOOKLOOK's unique technologies for creating custom photo experiences. The Array captures a split second in time to 'freeze-frame' your guests.  A 3D photo booth utilises multiple cameras set on an arc.  Each camera fires at the same time: taking the same shot but from a slightly different angle.  These multiple still images are knitted to form a Gif, making the guest appear 3D.
The capture can catch a split-second in time so anything that looks great suspended in mid-air such as a jump or a hair flick works really well with a Bullet Time Photo Booth.
How does a 3D photo booth work?
A 3D photo booth utilises up to 9 cameras in an arc that all fire at the same time; taking 9 photographs each from a slightly different angle.
Once the content is created it is pinged instantly to our industry-leading GIFGIF software where the guest can see their image, send to themselves via SMS and share instantly on their preferred social network.
We can also add a GDPR compliant step into the journey and add a data-capture form so your guests can add in their email address. Plus as all images are shared via our platform we can provide a status report at the end of the campaign to show how many GIFs were taken and where they were shared.
Celebrity photography styles
Bullet time booths have been used across the pond for a whole range of celebrity events, here is one of our absolute faves, featuring none other than Queen Bee herself.
Why are 3d Photobooths so great?
3d photobooths are next-level in terms of event and marketing campaign photography.  The content uses top of the range DSLR cameras so each image is perfectly crisp and along with studio-style lighting, it means guests can look their best.  By combing this multi-cam booth with our own GIFGIF software means the user-journey is exactly the same as for GIFGIF. The ease of sending via SMS means we can maximise share rates and decrease drop-off.
What does a Bullet-Time Photo Booth look like?
There are a number of things to think about when it comes to how you want the Bullet Time Photobooth to look. The LOOKLOOK Creative Studio can help you with some ideas and inspo.
Lighting – Our Bullet Time booth comes with two studio lights to make your guests look their best.
Set – You can really go to town with the set for this. You can have seats, bikes, a bed – the list is endless.
Backdrop – A corner backdrop works best, this can be just plain printed coloured backdrop or it could be a living floral wall, balloon backdrop, pom poms or anything else that takes your fancy. Something with colour and texture helps to amplify the 3d effect.
Overlays – These can feature your brand and key messages at the end of the video or throughout the footage.
Can I have a Bullet Time Photo Booth in my venue?
For sure! If you have a retail, bar, leisure or tourist attraction you may be interested in having a 3D Photo Booth as part of your offering. We do this regularly with GIFGIF check out the Permanent GIF Booth page for more info.
What's next from LOOKLOOK?
As well as developing the bullet-time photo booth we have also been designing our very own custom Video Effects Suite which can take user-generated content and manipulate it in line with your brief.  This will be a really powerful tool to create completely on-brand user content for your brand.
Get in touch for more information, [email protected]