Custom Video Effects applied in an instant: a new era of User Generated Content (UGC)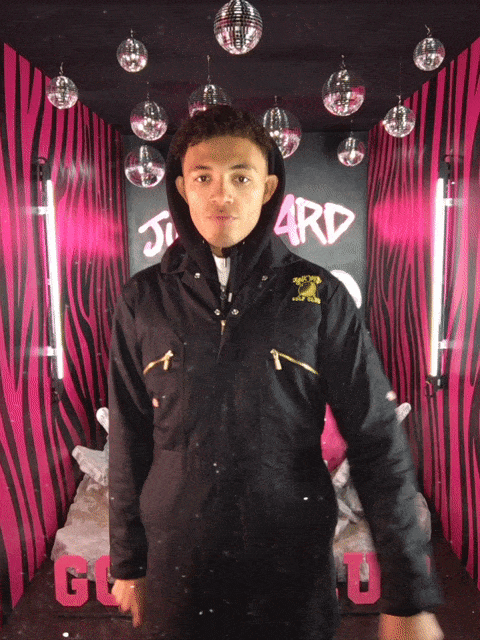 When Junk Yard Golf Club approached us to come up with a custom photo experience for their London site move, we knew we could deliver just.the.thing with VFX.
As content creators, we are constantly asked what's new? What's hot? Sometimes we can find the exact solution we are after and sometimes, well, you just have to create it yourself.
VFX (Video Effects Booth) was born out of a gap in the market to create custom, MTV-worthy, video effects for our clients. Content of this quality would normally take weeks to create in an edit suite. But now we have the ability to create customised effects that can be applied on the fly, for customers to share instantly with their networks.
Mini TVC's featuring your customers
For example edits and transitions, like the Louis Vuitton example below, would be possible at a live event. Turning your customers into stars of your own branded advert.
What makes VFX different is that we can create something completely custom for your brand – this could relate to your current campaign, product proof points or an aspect of your brand that you wish to promote. This level of sophistication in terms of customisation enables maximum cut-through. The content is not your run of the mill photo booth hire content but a seamless extension of your brand.
Your customers will love to share their on-brand content as it is highly aspirational and not something they could create themselves. They get the chance to be the star of their own video. Customers can personalise their effect by choosing from a number of different effects and share instantly to their IG Stories as well as other platforms.
Video killed the Radio Star
Video as a content format has seen an increase since around 2016 when Facebook really started to incorporate video in their strategy.
"I see video as a megatrend," Facebook CEO Mark Zuckerberg, February 2017
Branded videos of customers looking cool or at an aspirational event are a sure-fire way to encourage shares and drop that ever-important #humblebrag.
The popularity of Instagram Stories
Portrait Videos are perfect for sharing on Instagram Stories. VFX shoots in portrait mode which makes it the perfect fit. Instagram stories launched in 2016 and now has 500 million daily users. this is over 300% growth rate in under three years.
Stories are a marketing powerhouse for brands as they beat the algorithm and contain more off-the-cuff content. Live events account for 10% of all IG Stories content as they are a great way to get across a brands personality.
Consumers may have a perfectly curated, colour co-orientated feed which makes it hard to break but Stories are more free-form content which makes it more appealing.
Instagram Stories Statistics:
1 in 4 Millennials and Gen Z-ers look for Stories of the products and services they want to buy.
15%–25% of people swipe up on a link in branded Stories.
One-third of the most-viewed Instagram Stories are from businesses.
36% of businesses use Instagram Stories for product promotion.
59% of brands link Instagram Stories to a shoppable page.

Music Videos have always held a special place for me and being able to give customers their own 10-sec Music Video is phenomenal. We know our audiences and know they want content that is personalised to them as well as looking kick-ass. In essence, they want NEXT LEVEL SELFIES.
Along came GIFGIF
LOOKLOOK brought you GIFGIF in 2014, THE first Boomerang GIF app to be used on a mass scale at events through-out the globe from Sydney to Shoreditch.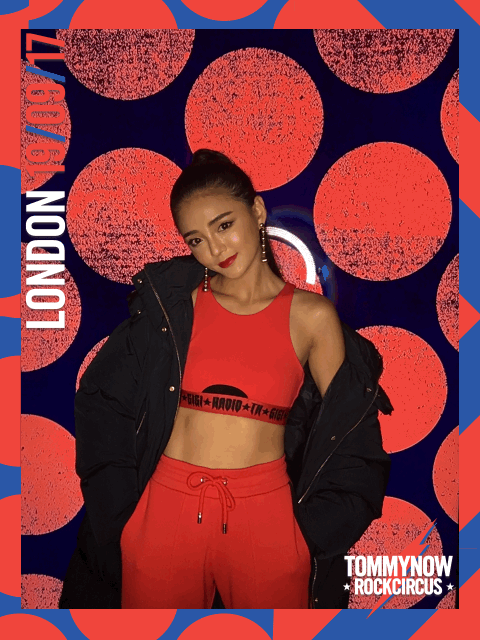 In 2020, we bring you VFX our very own Video Effects Booth. To kick-off our first campaign featuring VFX, we knew our clients Junk Yard Golf Club would be the perfect fit.
Junk Yard's clientele is young, outgoing and loves a selfie so we knew we could push the boundaries. We utilised our in-house Creative Studio to deliver an experiential campaign that would be perfect for their customers.
LOOKLOOK's Creative Studio managed the whole process from start to finish We worked through the Creative Ideation stage all the way through to technology customisation; set-build and management; staffing and wrap report.
I came in like a wrecking ball
When the brief for Junk Yard came in we knew that we could go big or go home as their customers are discerning when it comes to selfies. After a few brainstorming sessions, we pitched three ideas, of which the Miley Cyrus Wrecking Ball idea had the most impact both on-site and in terms of the content to be created.
Taking place over one week at Boxpark in Shoreditch, we managed the staffing for the technology side. Each LOOKLOOK team member was briefed on the aims and outcomes that the client wanted and could promote the upcoming London site move with passion.
The prop and set-build were managed by LOOKLOOK with professional film prop studio taking care of the golf ball prop.
For this activation, the photo technology that we landed on was using our gif photo booth software but mixing this with our Video Effects Suite. The video booth (VFX) gave us the option to completely customise the look of the video to suit the client's needs. In this case, we opted for a saturated look to have a more grungy edge, a VHS style glitch/ white noise to give a 90's look, and finally, a zoom effect to mimic a music video. The results were seriously impressive with each guest taking their turn on the golf ball prop and NAILING their shot.
The results were off the scale with a nearly 70% share rate.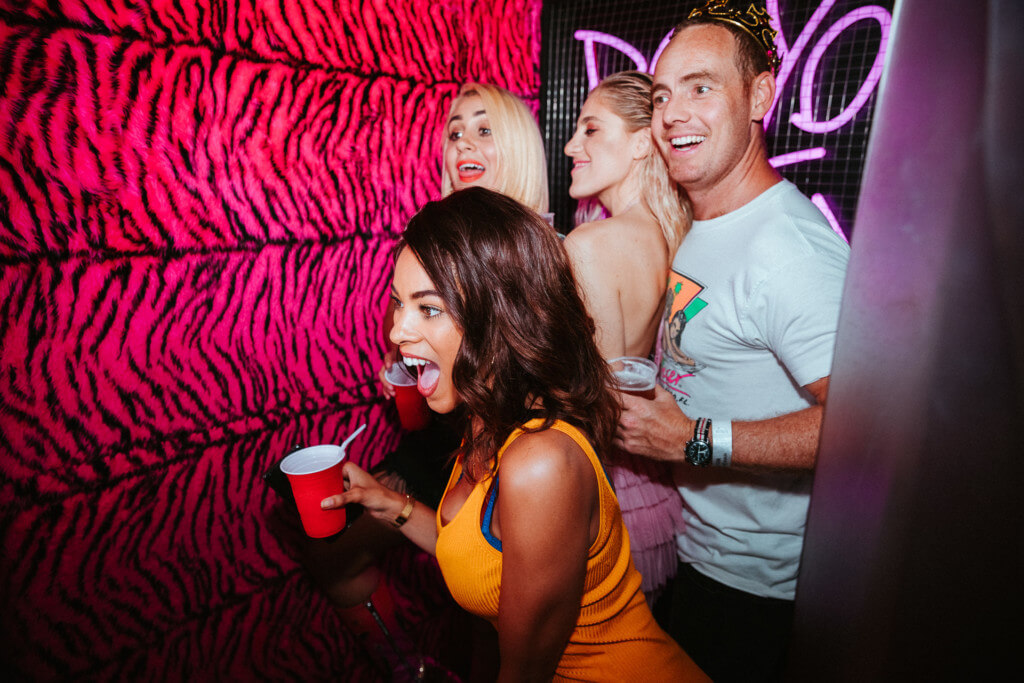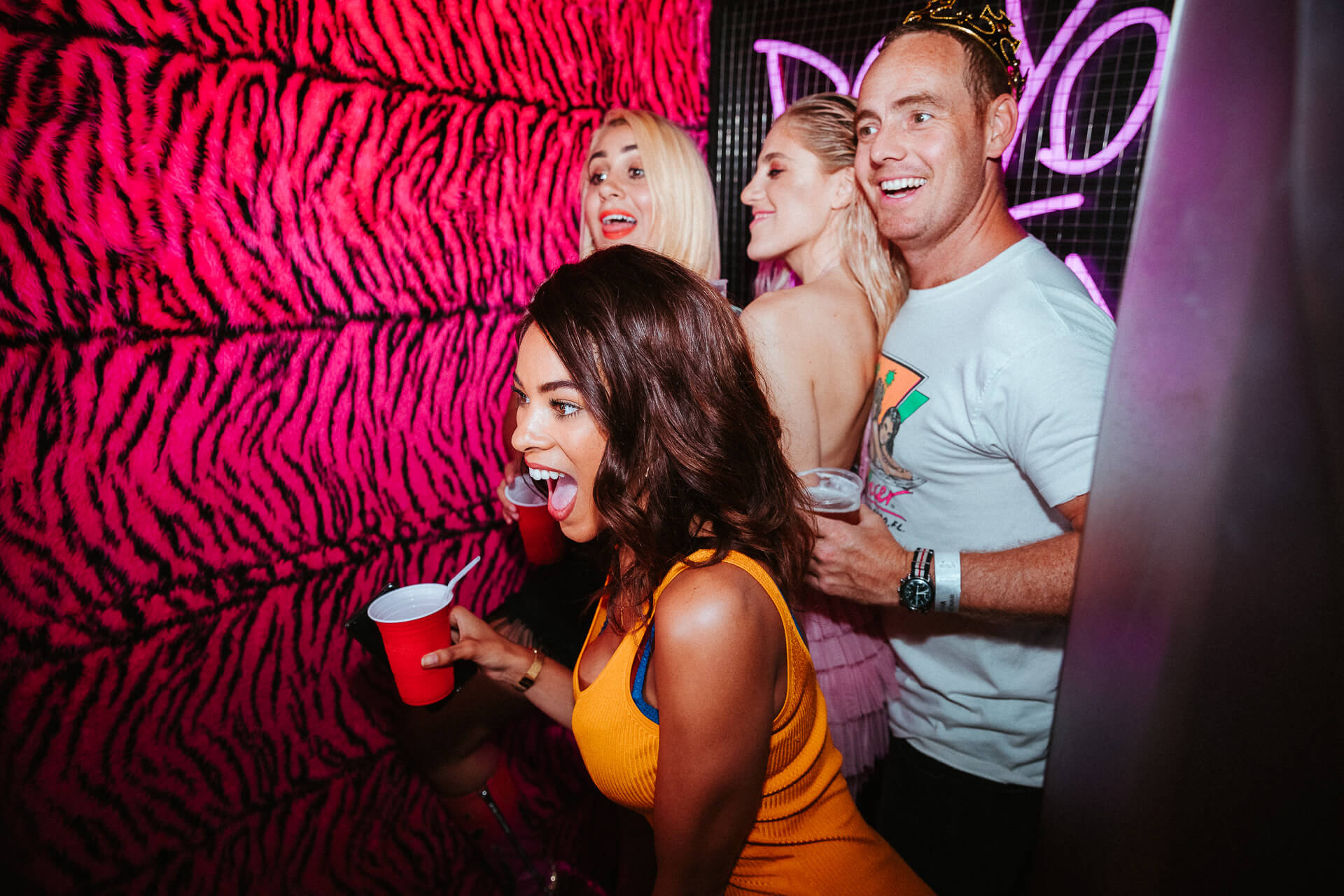 Junk Yard Golf club has a long-standing relationship with us as they have an in-house Gif booth on a long term basis in each of their five locations. If you are interested in more information on how to buy a gif booth get in touch.
Junk Yard Golf Club's new location is at Worship Street in Shoreditch, It opened in early December, with a guest DJ slot from Nick Grimshaw.