Ralph Lauren for Wimbledon
As one of the main sponsors of Wimbledon, Ralph Lauren wanted to engage their London audiences with a fun, memorable tennis-themed experience. Enter the ball pit! We worked alongside their production agency to bring the immersive activation to life. Our role was to ensure that Ralph Lauren customers had an exclusive photo experience that aligned seamlessly with this high-end fashion brand. To bolster this activity and enhance brand presence, we installed GIFGIF outside Centre Court for spectators to use during matches.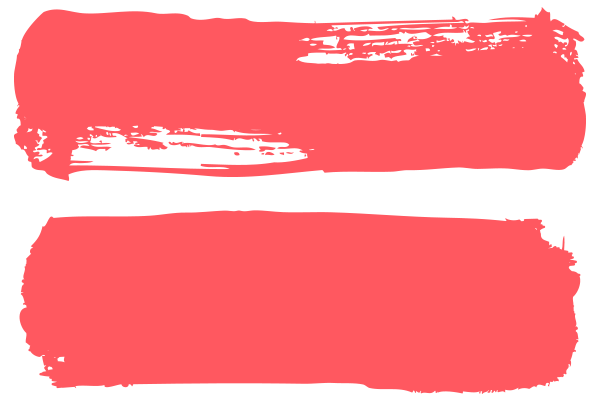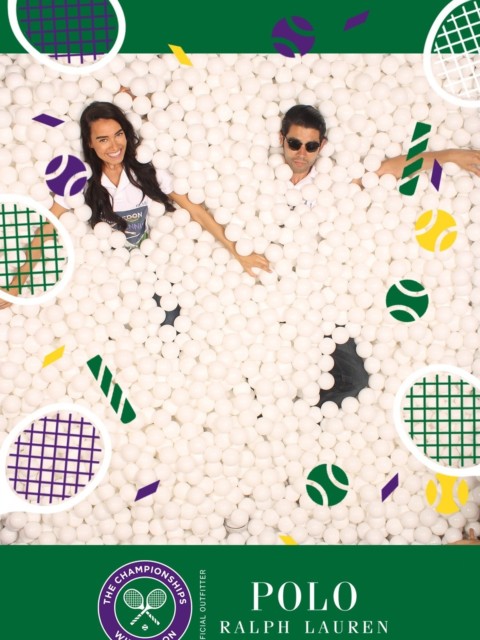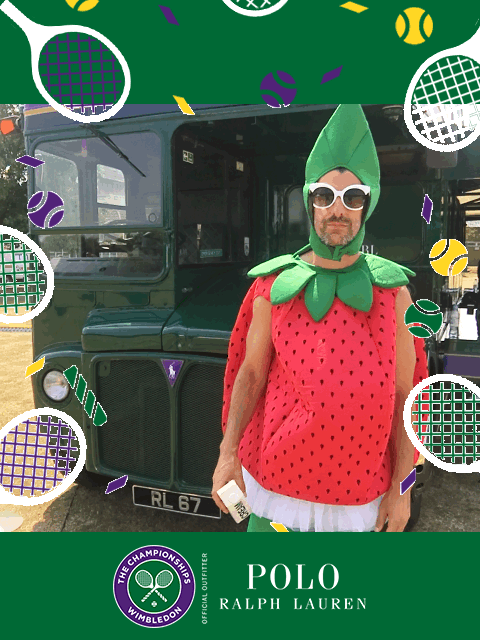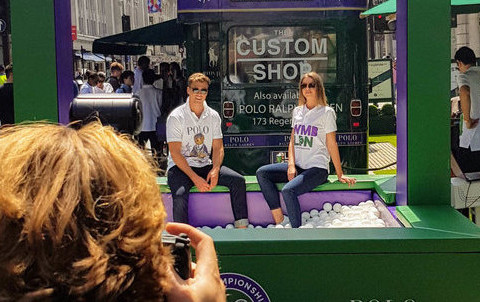 Ball Pit Photo Booth
For four Sundays in July, Regent Street was closed to vehicles to allow for retail activations, live music, global foods, store discounts, fun experiences and more. Ralph Lauren wanted to have a large presence as part of this month-long run of events,  they refitted a double-decker bus as a Custom Shop allowing customers to personalise their recently purchased clothing.
On the outside of the bus, we worked with the team at Ralph Lauren and their production agency to install a one of a kind Ralph Lauren ball pit photo booth.  This was no ordinary ball pit with white balls to tie into the Wimbledon theme and a camera and flattering lighting over-head.
Customers and passers-by could enter the ball bit and have their photo taken which was printed out instantly for them to take away.  The camera equipment and lighting were rigged in the cladding directly above the ball pit to give a top-down camera angle.
Brand Ambassadors
LOOKLOOK provided multiple brand ambassadors for the entire run of the event. Their role was to chat to customers, inform them of the activation, take data-capture details while they waited in the queue and direct them while they were in the ball pit.
As a complementary activation, we also installed GIFGIF, our fantastic Gif-making Photo Booth London, at Wimbledon as guests arrived.