London Fashion Week SS17 has come and gone and we are still reeling from all the excitement it created. Every year it gets bigger and better as more brands engage with even larger audiences through social media and user generated content.
As London Fashion Week themselves said;
"…there are more ways than ever to get involved through digital engagement."
Here at LOOKLOOK we have seen massive increase in brands looking to create fun, shareable and engaging content and it doesn't look likely to change anytime soon. Figures show that 84% of customers are more likely to buy a product after experiencing the brand or product at an event (Event Marketing Institute, 2014). We've worked with top brands such as Nike, Selfridges and Macy's in New York all coming to us with the brief of wanting to engage their customers in an experiential way.
This year we have seen more innovative ways than ever for brands to engage with their fanbase; Instagram Stories live takeovers from @LondonFashionWeek to live streaming of catwalk shows. We've seen ASOS creating live 15-min interview-based podcasts with fashion insiders and the OUTNET's immersive experience with their instagrammable hub of light and colour. Fashion brands are leading the way when it comes to embracing digital mediums and user-generated content.
Of all the fashion weeks, London is known to be the most quirky and open-minded. With big names like Burberry showing alongside newbies Ashley Williams and Shrimps and regular attendees including eclectic style blogger Susie Lau of Style Bubble, cool girl Alexa Chung and 7ft inflatable latex clad Pandemonia, it's easy to see why the fashionistas of the world have all eyes on the capital in February and September each year.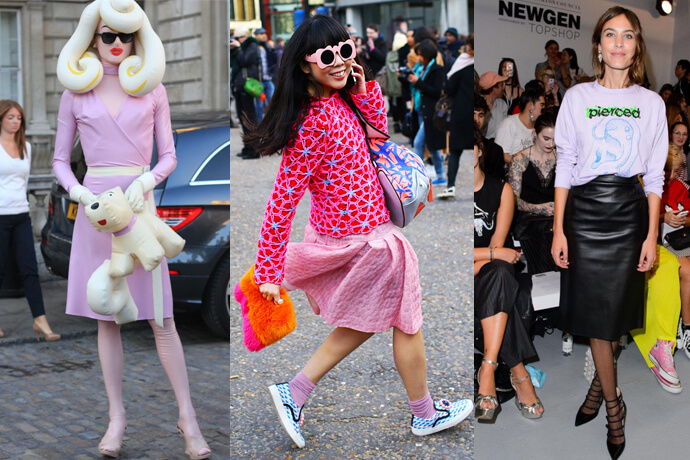 London Fashion Week SS17 Stats…
78 shows and presentations
Over 5000 visitors from over 58 countries
1,258500 posts on Instagram tagged #LFW
24, 000 bottles of Evian drunk (say whaaaat?)
#LFW (as it's now known thanks to Instagram and Twitter) is the perfect opportunity for brands and designers to create experiences and content for users to share on social media.
Here is LOOKLOOK's round-up of the top Instagrammable (is that a word?) content from London Fashion Week SS17.
Burberry #BurberryMakersHouse
4,199 Instagram Hashtags
For the last few years Burberry have been way ahead of the game with regards to digital content and this season the super-brand did not disappoint with it's specially designed venue 'Makers House'.
Not only did the brand's much anticipated, first non-seasonal, see-now-buy-now catwalk show take place here but the venue was open for a week after, showcasing original works by Britain's finest artisans using the collection as inspiration. Cue the fash-pack snapping and sharing their experiences on Instagram!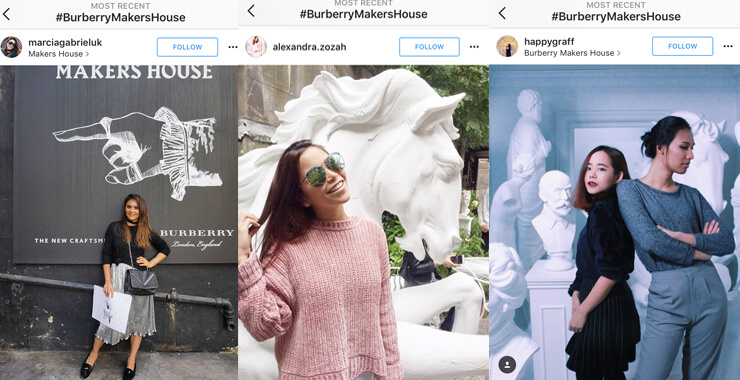 VIP show guests such as Cara Delevingne, Lily James and DAZED's Jefferson Hack were also invited into 'The Studio' of Makers House to create beautifully shot video content for Instagram featuring ceramic busts and a touch of good old British humour.
THE OUTNET #LightUpTheRoom
1,854 Instagram Tags
THE OUTNET celebrated the personal style of industry insiders, show-goers and visitors alike at its Instagrammable hub of light and color. Visitors were able to recharge their batteries, enjoyed fashion week fuel by Jasmine and Melissa Hemsley of HEMSLEY+HEMSLEY and enjoyed the immersive experience as they watched their own personal style light up the room.
Charlotte Olympia & Sophia Webster
#LetsGoBananas & #DollyBirdsOfParadise
Shoes. A girl's (non-diamond) best friend….and we'd like both shoe designers Charlotte Olympia and Sophia Webster to be in our Girl Gang please! Both designers graduates of the renowned Cordwainers Collage and both with a passion for colour, fun and femininity in their shoes and accessories.
Charlotte's London Fashion Week SS17 presentation took place in the Sheraton Grand Hotel ballroom and was inspired by Carmen Miranda and 1940's cabaret joints. A chorus line of dancers decked out in sequin swimsuits and Charlotte's fruity platform heels danced with giant foam bananas, much to the guests phone-camera delight.
476 likes on @karlaotto Instagram Post
47.4k Views on @charlotte_olympia Boomerang Insta Post
Sophia Webster's presentation 'Dolly Birds of Paradise' was another visually beautiful showcase, with models posing in giant birdcages and sounds of the 60's playing as guests snapped happy.
224 posts with #DollyBirdsOfParadise
V By Very LFW Party – Mirror Box Photo Fun
Online retailer Very celebrated the new season of their V by Very collection by throwing one hell of a shindig featuring a cool mirrored room for guests to take trippy selfies in.
8,156 likes on Instagram by @toffgeorgia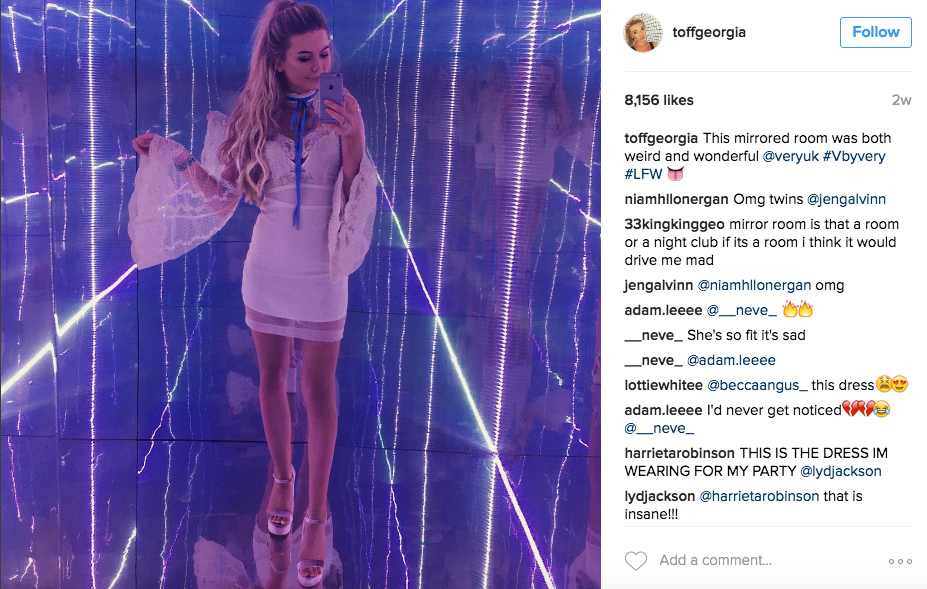 Sadie Clayton – Holographic Models
Luxury sculptural womenswear designer Sadie Clayton shied away from the traditional use of models this time around and instead her presentation was shown through the medium of holograms.
1,108 views on Instagram post by @sassoonsalonuk featuring @iamsadieclayton
DKMS #ShareTheLove @ Belstaff
Charity DKMS wanted to raise awareness of their cause by partnering with various brands, celebrities and photographers associated with London Fashion Week. Their #ShareTheLove campaign asked attendees to 'kiss and share', whether that be each other in photos taken by Greg Williams or at our GIFGIF booth at the Liv Tyler x Belstaff SS17 presentation.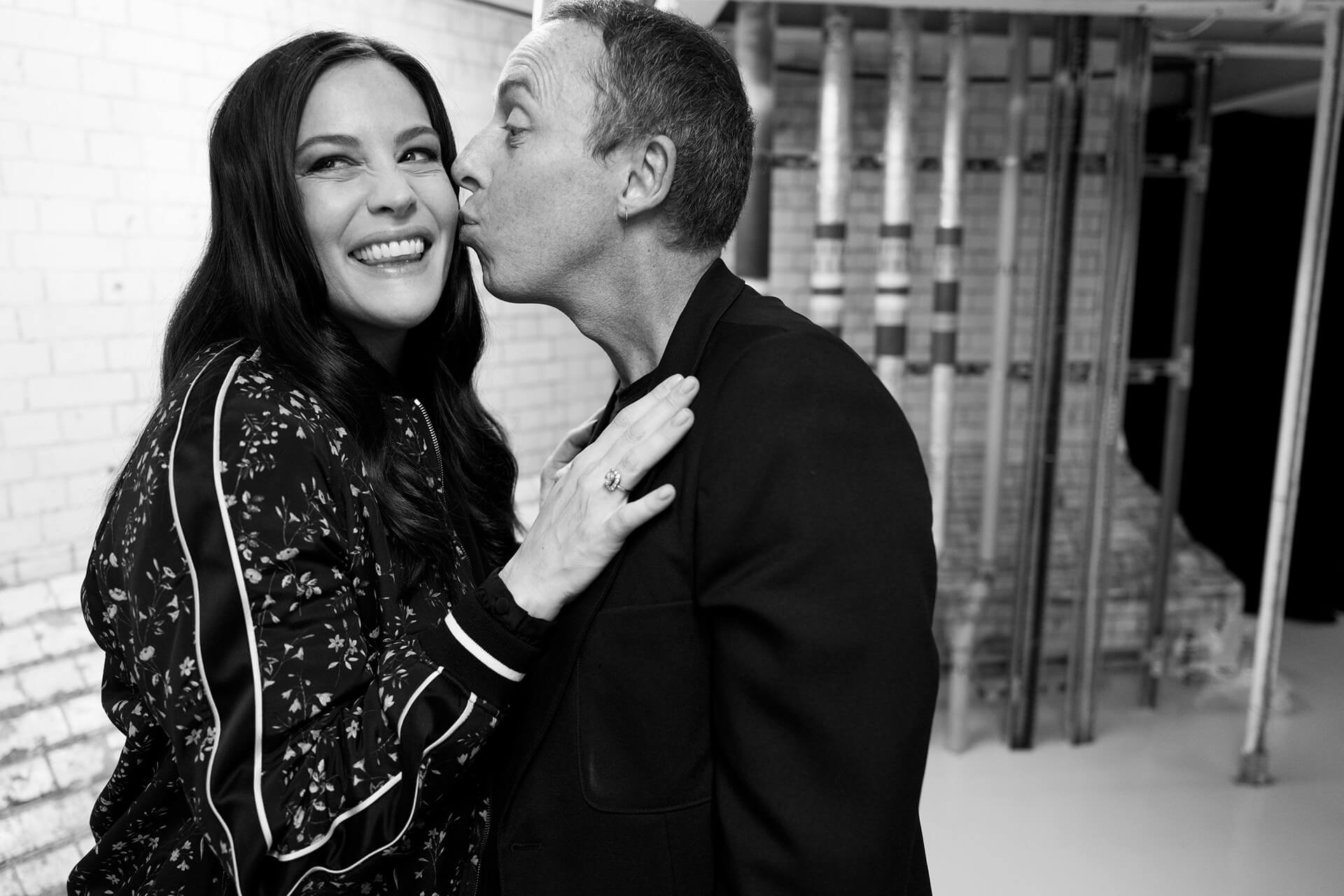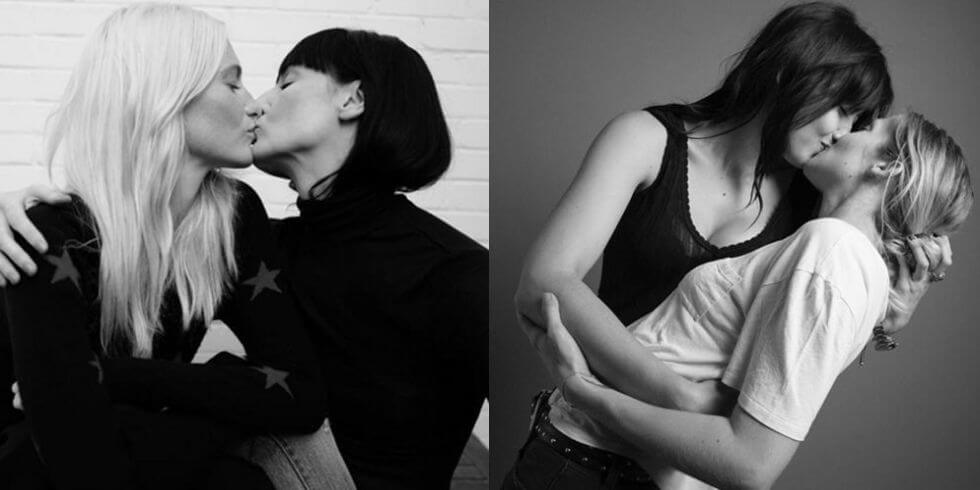 1,302 Views on our GIFGIF posted by Marissa Montgomery
We are convinced that engaging with larger audiences through experiential events is the way things are going. And where ever the fashion brands go, the rest will surely follow.
Want to create instantly shareable content at your next event? Call the LOOKLOOK team on 0203 005 4926 or email [email protected] to request our corporate brochure.
Follow us on Instagram for ideas and tips for your next event.