Looking back at the Met Gala's best Photo and Video Booths.
What is the Met Gala?
Taking place on the first Monday in May, The Met Gala is known as fashions big night out. Celebs such as Rihanna, Beyonce, Katy Perry and The Kardashians are regular fixtures on the red carpet. The Gala is a fundraising event for the Metropolitan Museum of Art in New York City. Outfits are prepared months in advance, glam squads are poised for action and the entertainment for the evening is always off the scale! Katy Perry and Madonna have performed in the past. But what stands out for us above all else is the Custom Photo Booth experience they design every year.
One thing the Met Gala ace's every year is their User-Generated-Content. With each guest taking the utmost care of the appearance for the night, it makes sense to capture these celebs in a bespoke Photo or Video Booth. Not only does it capture the A-listers in attendance but it produces content that begs to be shared.
Why do the Met Gala have a Bespoke Photo Booth?
The Met Gala know that the key to striking content is that it avoids being generic. The content created by them is completely strategic, in that it fits with their overall theme for the event perfectly. Thinking of your User-Generated-Content as a key part of your overall strategy makes ALL the difference. You want your content creation to be an integral part of the overall experience, your guests will feel really special if your brand created a photo experience just for them. With Photo and Video Booths widely available, for content to stand out it needs to be unique to the event, a seamless part of the interaction or experience.
How to customise your Photo Booth Experience
There are so many ways to customise your photo booth experience. This not only makes more sense to the customer when they are at your event as it feels much more special. It also helps when shared on social as the product proof points are shared alongside the content, helping to have more cut-through and brand recall.
Making your photo booth content bespoke to your campaign can be achieved in a variety of ways. You could create a Photo Booth set that strongly reflects your brand or campaign. We designed the photo booth experience, using a bathtub and purple balls, for an Influencer Event for GlamGlow. From the creative ideation process through to the end results we had the product proof-points front of mind. There are a wealth of customisation options with our photo booth software GIFGIF and VFX which allow to you to customise the user-journey to add in multiple flavours or touch-points. Finally, you can create custom visuals such as video booth effects and filters that are in-line with your campaign. Think textures, colours, product proof points – hydration, super-fast, if you have visuals for it we can create it. If you'd like to know more, get in touch with [email protected] to discuss your campaign.
Met Gala Photo Booth 2016
2016 was the year the Met Gala Photo Booth really arrived. You won't have escaped the celebrity images online featuring the most well-known stars on the planet. Since then each year has seen a new take on the photo booth from using strong projections to story-boarded short-form videos. Here we take a look at each bespoke photo booth and take a peek behind the curtain to see what was involved and reveal why it works so well.
The 2016 Met Gala Photo Booth is one of the most iconic. It was a feature at the Vogue after-party and was designed and directed by Gordon Von Steiner. The theme for 2016 was 'Manus X Machina', and this futuristic photo booth fitted the bill perfectly. The style of the booth and the content it produced were completely in-sync with the theme for that year which makes it a stand-out experience for guests at the event as it was created JUST for them.
The set design used fluorescent strip lighting that pulsed and flickered to illuminate the guest and the booth. This lighting not only made the guests look great, but provided movement and interest. The Instagram tunnel itself was completely black to allow the lighting to really stand out. Multiple camera angles were used in the Instagram tunnel for added interest. The edits are short snippets that sometimes loop or play twice to give a great staccato effect. The director also added a music track for added emotion and music-video vibes.
As with all content created on-site at LOOKLOOK, this content was custom to the event, had to be edited swiftly and ready for sharing in an instant.
Why it worked
The theme was heavily futuristic and this photo booth really delivered. It would have taken months to design and test such a bespoke photo booth,but the result really delivered to give the guests something special. A lot of celebrity guests were wearing metallic and light-reflective clothing so the lighting could bounce off the reflective surfaces to give a completely mesmerizing effect. The cuts and edits take the best shots and merge, repeat and loop them to create an insta-worthy video clip. A dark space, or purpose-built tunnel is essential to get the desired lighting effect.
Video Effects Booth
The Video Effects Booth from LOOKLOOK allows for music clips to be added to the content captured of your guests. This Video Effects Suite is a powerhouse which allows for cuts, edits, and transitions to be made on the fly, ready to share in an instant.
Met Gala Photo Booth 2017
The Met Gala theme for 2017 was fashion label Comme De Garcons. Known for their surprising volume, unexpected textiles and exaggerated shapes. To reflect this the custom photo booth experience had an extra-ordinary, playful vibe.
The Met Gala 2017 Photo Booth was based around a spectacular light and sound installation. Designed by Sila Sveta the posing area was set-up at the back of the Museum of Metropolitan Art to maximise the naturally dark space. The set featured a short cat-walk to a larger area with a backdrop. The backdrop and catwalk were white and the rest of the room was very dark to allow the projections to really stand out. The images used for the projections were inspired by Rei Kawakubo of Come de Garcons and reflected their playful way with texture and colour.
Why it worked
The beauty of the projection set-up is its versatility. Each celeb can have bespoke images projected to have a unique look and feel. A dark, window-less space is a must for using projection so that the impact is as powerful as possible.
Again with these videos the director GVS had chosen to add a soundtrack for added impact and effect. As these video shorts were made for Instagram, having a music track adds to the overall effect and creates a thumb-stopping moment.
Projection Photo Booth
Using projections in a photo booth can be a visually impactful photo booth experience. The movement, colour and patterns combined with the guest really help to make the image next-level good. We've been playing around with various projections in our Creative Studio, take a look at our recent blog post for some more Photo Booth Ideas.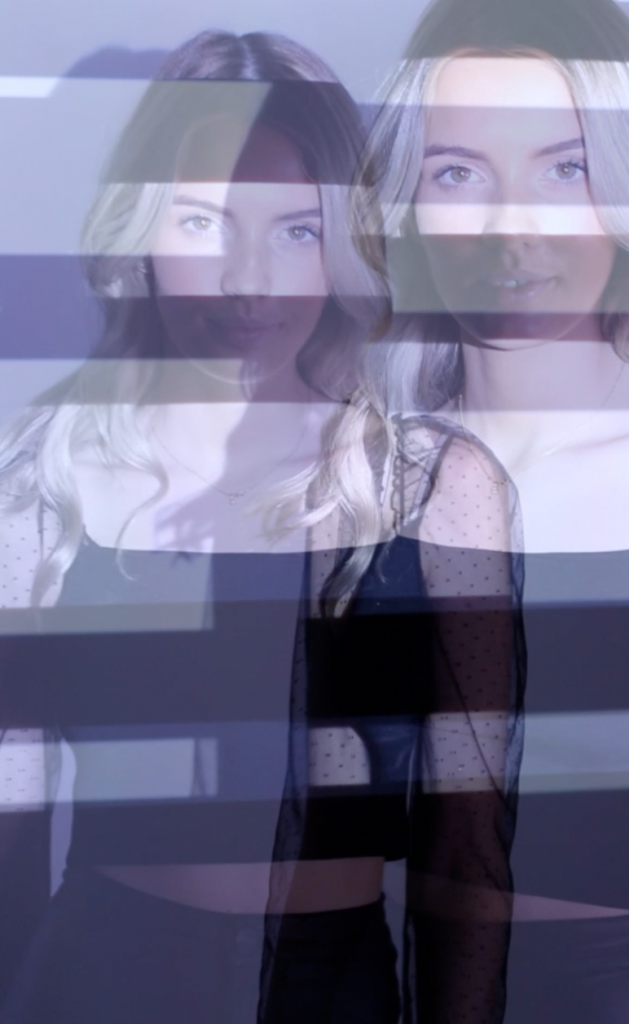 Met Gala Video Booth 2018
The 2018 Met Gala theme was Heavenly Bodies: The Catholic Imagination, hosted by none other than Madonna. The 2018 Photo Booth saw the action take place this time within the exhibition space. As Celebrities glided, sashayed, danced and shimmied amongst the artifacts.
This time the music used was by well-known recording artists.
Why it worked
Although this may look like celebrities just turned up and danced. More than likely this was weeks in the planning stages. Including not only sign-off from their PR's but also story-boards prepped in advance so that each celebrity had a different style of video.
Met Gala Video Booth 2019
The Theme for 2019 was Camp which makes these short-videos a hilarious take on the theme.
Featuring thrilling opening credits, retro graphics, cheesy music, epic voice-overs and dramatic ham acting on the part of the celebs these videos are EVERYTHING.
Why it worked?
Playing on the theme of camp, each video has a completely different look and feel. Each one also uses a variety of Mixed Media such as graphics, MP4 Videos for the opening or closing credits, MP3 files for the music or sound effect, and a variety of overlay text. The play on the theme of camp SO VERY WELL, and make a light-hearted content piece that works perfectly for the theme.
Video Effects Booth
The Video Effects booth (VFX) from LOOKLOOK can pre-load in graphics, video and music files to add the content captured on site.
LOOK-ING FOR MORE?
For more next level Photo Booth images check out our blog for a look at our recent Creation Studio shoot where we play with projection, Mixed Media, and more.
Or contact [email protected] about your upcoming event or campaign.