HARRY POTTER GIF BOOTH
We are huge Harry Potter fans here at LOOKLOOK. Therefore, the news that they were adding a new extension and guests could use our GIF booth at the launch, was Ah-ma-zing!
If you haven't already checked out the Making of Harry Potter tour then you are in for a treat. For instance, you can:
Board the Hogwarts Express;
Try your hand at lifting up your own broom – hands-free of course,
And you get to walk down Diagon Alley.
The newest expansion is their biggest to date and was created by many of the crew that worked on the film. The grand banking hall is an exact replica of the film. Similarly, it has marble pillars, chandeliers and individual tellers desks.
GIF BOOTH FOR THE WIN
We were delighted when Warner Bro's asked us to help promote the launch with our Gif booth. Not only did we capture content from their opening night of Gringott's but we could advise on the best possible tech solution for our client.
Our role was to capture Harry Potter GIFs as the press, influencers and VIP had the very first tour on the opening night. GIFGIF was busy all night long, so busy in fact we had two units in different parts of the tour so no-one missed out.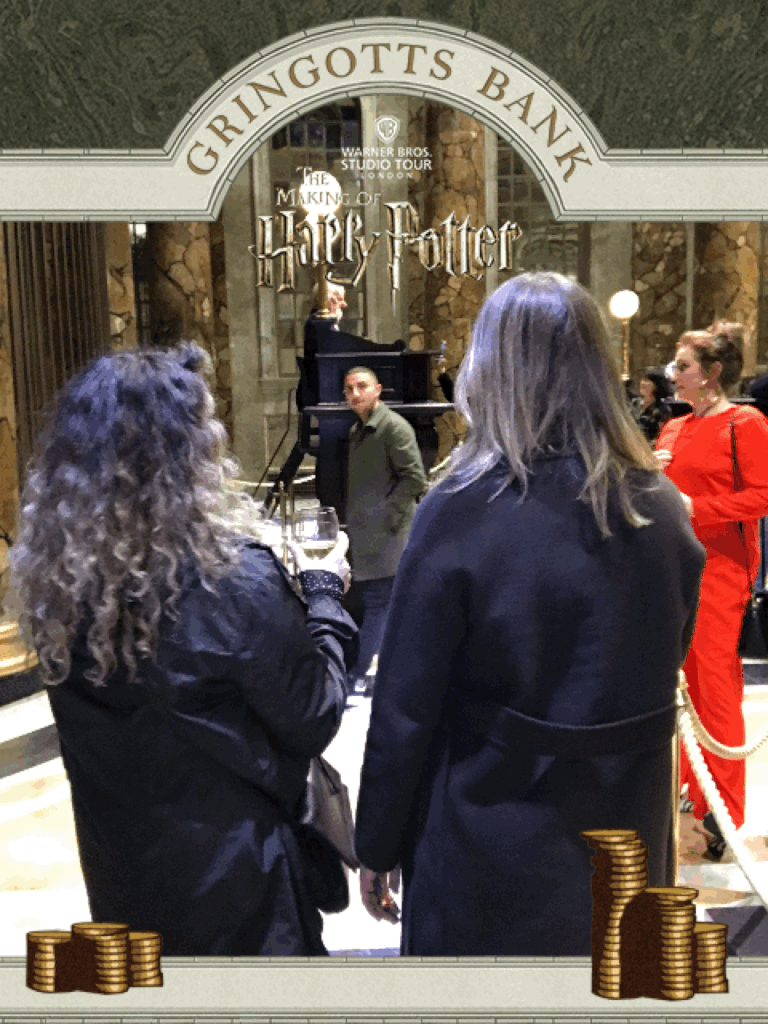 Creating ultra-quick, fun, user-generated content is what we do. We like to create a bespoke solution for each of our clients. For this client, we suggested adding an animated overlay to the frame to make the content more captivating. You can see the shimmering gold in the text above and the stacking up of gold coins at the bottom of the frame, with the guests front and centre.
Now we hear there's news of a studio tour set to open in 2020 for Game Of Thrones, we are all. ears.
Get in touch, [email protected]