Giant Lanterns featuring GIFGIF
The Giant Lanterns are back this year at Edinburgh Zoo, this time with a roar-some twist. Over 600 brand new, beautifully crafted lanterns light a path through the hilltop Edinburgh Zoo for a perfect winter delight.

This year's theme is Lost Worlds and provides plenty of Dinosaurs and all kinds of prehistoric creatures.
We were delighted to be asked to be part of the Lantern Festival for a second year running with GIFGIF, our gif booth to capture the guests' delight as they wander amongst the illuminated spectacles.
This year LOOKLOOK are next to the Jungle Cafe in front of a giant volcano. And don't worry you won't miss us, as the team at the Zoo built us our very own lantern in the shape of a dinosaur egg.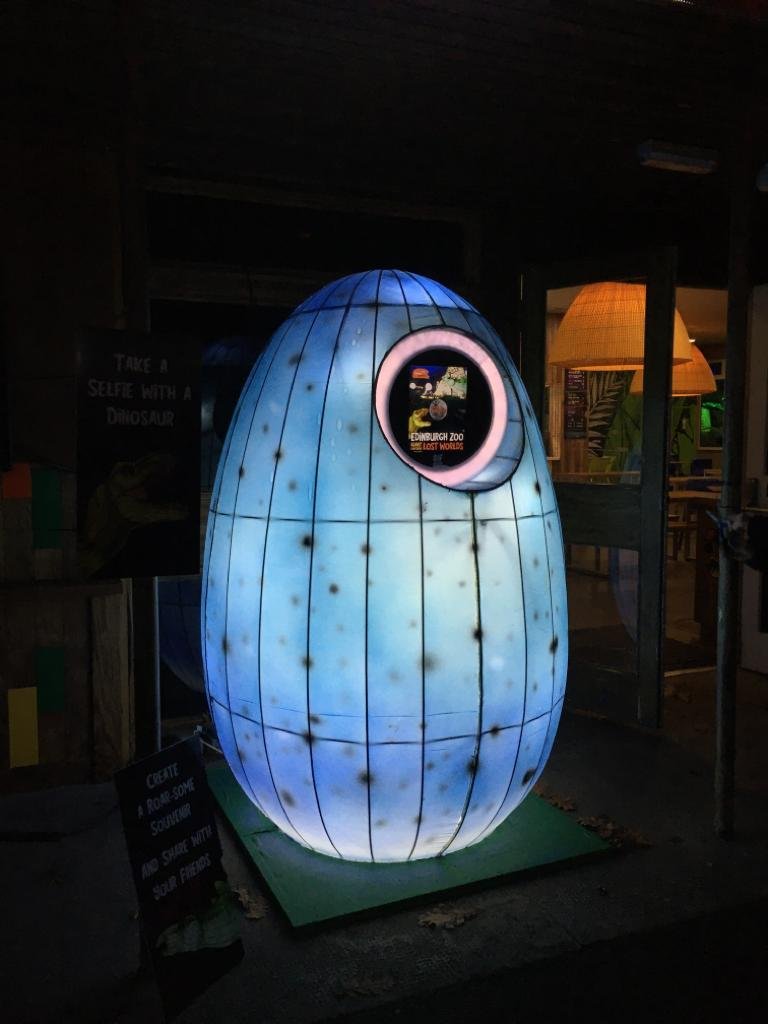 The Gif booth will be in situ for the full run which lasts from 14th November until 26th January 2020.