This Spring we are lucky enough to partner with Benefit Cosmetics on their Bold is Beautiful project. We worked with them by providing a Gif booth in store at their Spittalfield's boutique and their Carnaby Street flagship store.
Benefit host the Bold Is Beautiful Project every year to raise money for their favourite charities. This year the two charities involved are Refuge: a charity aimed at helping domestic abuse survivors, and LOOK GOOD FEEL BETTER who improve the quality of life for people undergoing cancer treatment.
HOW TO GET INVOLVED
You can get involved in a number of ways, including;
Drop into the Benefit cosmetics boutique and donate to use the Benefit Gif booth
Visit any Benefit Brow Bar in May and 100% profits will go direct to the two charities: Refuge

and

LOOK GOOD FEEL BETTER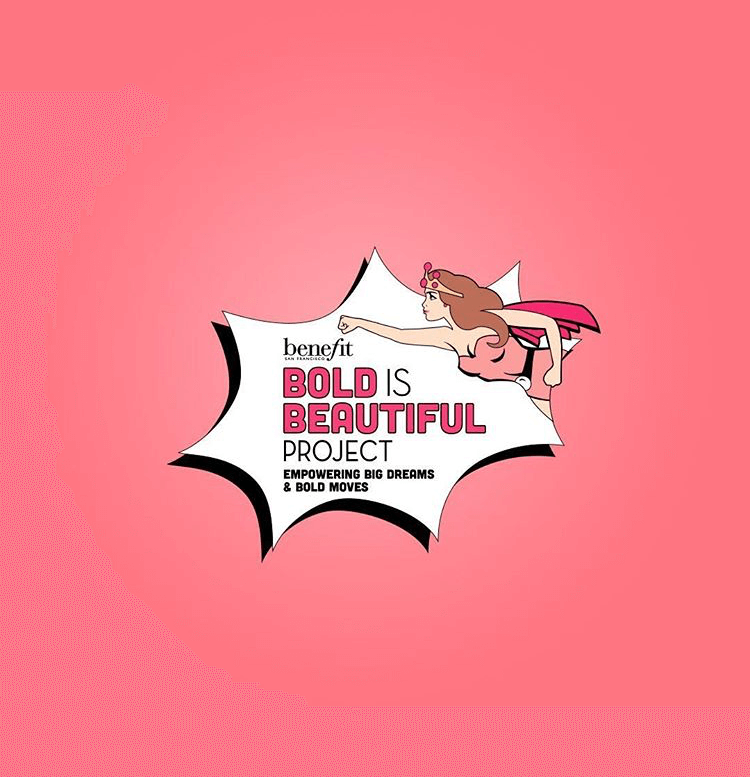 So far the project has raised over £100,000 and counting. Our Spitalfields gif booth is set-up so that you can donate £1  via the till point to the charity when you use the booth. Each GIF is completely customised, as it the entire user-journey from the SMS text to the social share captions.
WHY A GIF BOOTH?
GIFGIF is perfect for in-store activations due to it's small, compact size. Benefit chose to have multiple animated overlays featuring their superhero icon which looks great and increases brand recognition for the project when shared online.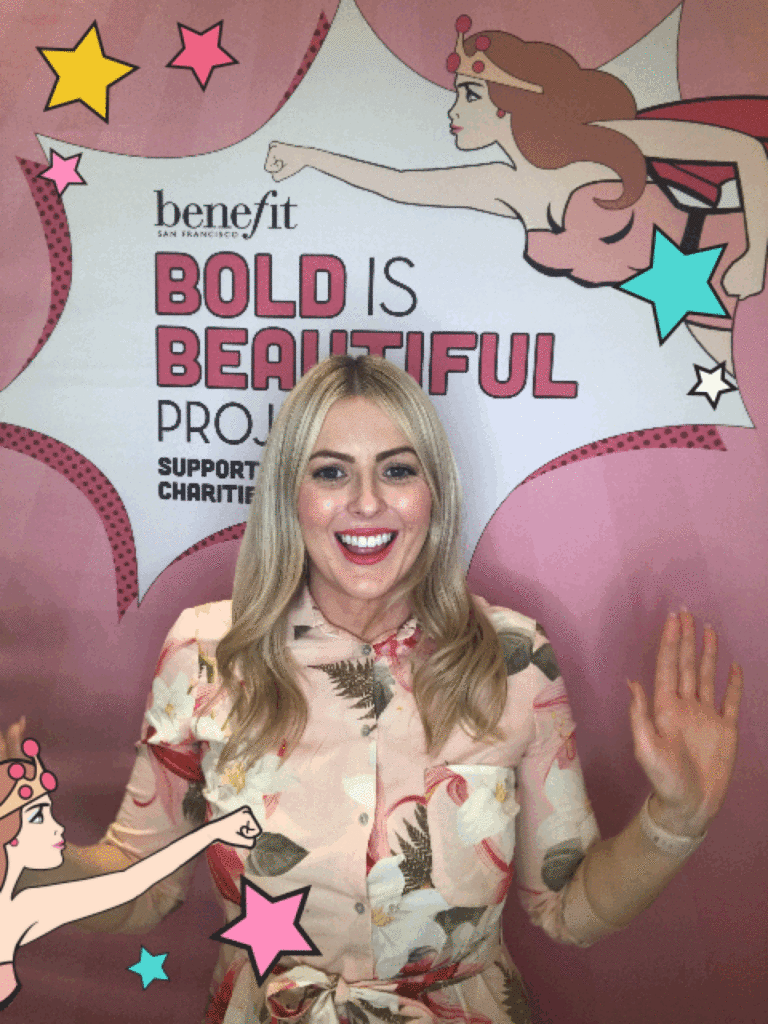 We are delighted to be working with Benefit and supporting two well-deserving charities by raising funds and raising the profile for them. For the beginning of the campaign, customers could engage with the Carnaby Street gif booth for the first few weeks and Spitalfields for the last two weeks.
The project runs until the 2nd June so get on down to the Spitalfield's gif booth and get involved.
FIND OUT MORE…
If you'd like to speak to us about an in-store photo, immersive photo experience or brand experience get in touch with [email protected].   We have a range of Off-the-shelf solutions including an Array booth or 3D photo booth, photo booths with custom video after effects and can help you to increase brand affinity and score NPS points with your customers.